Tips to Make Moving with Pets Stress-Free and Safe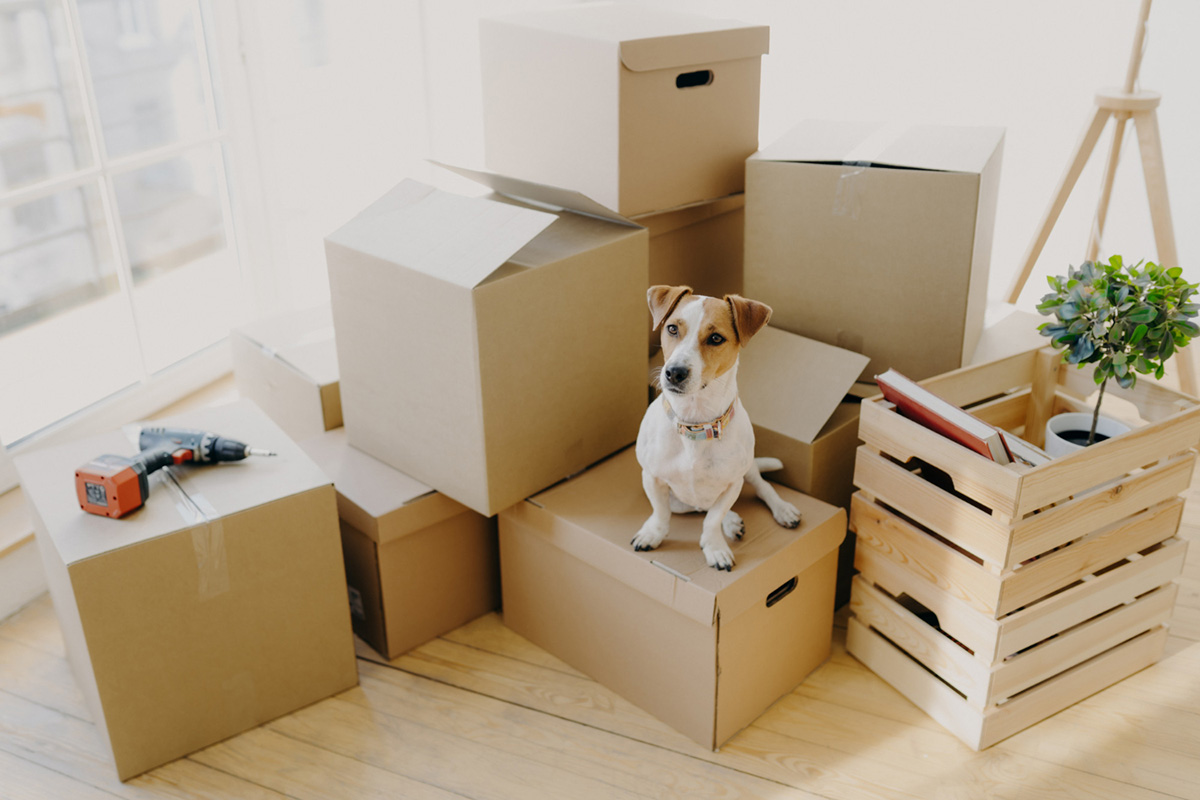 Moving can be stressful, and it is even more challenging when you have pets. Whether you are moving domestically or internationally, it is crucial to take measures to ensure that your furry friends are safe, healthy, and calm throughout the move. The last thing you want is to arrive at your new home with a sick or anxious pet. Therefore, this post highlights some of the essential tips to help you make moving with pets as smooth and stress-free as possible.

1. Visit the Vet
Schedule a visit to the veterinarian to have your pets checked before moving. This will enable you to get any necessary medication, including anxiety medication, and advice on how to ensure that your pets have a safe and smooth transition. Additionally, you need to obtain health certificates that are required by some states and airlines.
2. Plan Ahead
Just like humans, pets need a smooth transition to the new home. Therefore, it's essential to plan the move ahead of time to create a sense of normalcy. Start packing your items gradually and choose a quiet place in the house that pets can always retreat. Pack your pet's belongings last to ensure they are readily accessible in the new home. Also, plan your routes, and for long-distance moves, it is advisable to stop frequently to allow your pets to rest, eat, and drink, and exercise.
3. Label Your Pet's Carrier
It's easy to misplace items during the move, and it is even more so for a pet carrier. Label the pet carrier with your pet's name, your name, address, and telephone number on it. This makes it easy to identify and prevent delays or problems during transport.
4. Keep Your Pet Safe During Transportation
Ensure that your pet is safe and secure during transportation. You can use pet barriers or crates to prevent them from moving around the car. Additionally, never leave your pet unattended while in transit because high temperatures can cause dehydration, heatstroke, and even death, making it crucial to have enough water during transit.
5. Make Your New Home Pet-Friendly
Before moving into your new home, make sure it is pet-friendly. Identify any hazards, such as toxic plants, chewing hazards, and open windows. Also, establish your pet's "home base" in the new home, preferably a safe and quiet room. Introduce them to one room at a time gradually.
Conclusion
Moving with pets requires time, effort, and careful planning to ensure that they have a smooth, stress-free, and safe transition. Remember always to consult with your veterinarian for personalized guidance and advice. With the above tips, you can relocate successfully with your furry friends, making the journey more comfortable and worry-free. So, as you plan your next move, don't hesitate to follow these tips to make your relocation experience smooth and exciting. If you're looking for moving truck rental in Plant City, FL, contact Vital Inc. today to book.